Get the Pally's Home Safely!
What fun it was celebrating Christmas with you all! Thank you to all that attended! It was truly a magical event!
We started our party in Boralus. I requested two volunteer leaders with Beefy and Sherita eager to take on the rolls! Once they built their team, I messaged them with the "Scavenger Hunt" list. Our Guildie Nat provided us with a list of items for everyone to hunt for. Thank you Nat!
Here is the list...
****Scavenger Hunt****
Eastern Kingdoms:
10 gorilla fangs
10 dark iron residue
Kalimdor:
10 winterfall spirit beads
5 gold scarabs
Outland:
100 unidentified plant parts
10 arakkoa feathers
Northrend:
10 relics of ulduar
Pandaria:
100 giant dinosaur bones
any tiller's dark soil gift
10 spirits of harmony
Draenor:
100 blackfang claws
10 felmouth frenzy
Broken Shore
10 arcane lures
5 ancient mana crystals
Kul tira/Zandalaar
1 Rasboralus (fish)
After about a hour of the teams hunting, we decided to stop. We requested the leaders to meet with Crepetis in Boralus and show him all the collected items. The team with the most would be winner and "Sherita's Team" Won! Sherita's Team each received 2 wrapped items and Beefy's team received 1 wrapped item. They weren't allow to open their gift's until the end of the party. WTG Sherita's Team!
We all grouped up at my Garrison to do "Musical Chair". What fun that was! Kanjae dropped her Train while people were running around the table! Someone dropped the Fel toy which turned the entire room green and Honka's Dino Pet I think sat in every chair! After rocking out to Disturb *Thanks Crep* the last two left standing were Beefy and Thalynd! We tossed everything at the two of them and "Beefy" ended up winning! Grats Beefy we hope you enjoy your Sand Drake Mount!
From my Garrison we headed back to Boralus and took a flight to Northington Estate were we completed a series of Games. First up we had everyone dance with me and receive the achievement "Step up to the Dance Floor"! We then headed up to the hill overlooking the horse field to do WOW Trivia! Erianthe created a list of questions for the two teams and Beefy's Team took the win! Thank you so much Erianthe for working on that! You were "Awesome"! WTG Beefy's Team!
After the Wow Trivia, we did our "Transmog Contest"! It was so exciting to see so many participate! Everyone was allowed to use whatever they wanted which included Mounts, Toys and Pets! I was with the judges as people came down the stairs and the giggles and laughter we had was so much fun! Some of the outfits!! Thank you Kanjae and Crepetis for being the Judges! Heres the winners...
First Place
IRONFIST
Prize: Sky Golem
Second Place:
THALYNDRA
Prize: Panther Mount and Toy
Third Place
ERIANTHE
Prize: Garn Nighthowl and Toy
We headed down the hill to the Horse Field to play "WOW Football". This was a game against Beefy and Sherita's team! Players played Defense and swap blasted other players trying to get them hit by the Zep and a few did not make it to the finish line! Beefy's Team took the win with the score being: 4 to 3! WTG Beefy's Team!
After Football it was time to take out the Foam Swords and do a little PVP! Everyone participated and ran around knocking each other down! It was fun to watch everyone run around! The last person standing was "IRONFIST"! He rocked it!! WTG Iron!
We had one more game to complete before we ended our party. The Memory Game! Both teams were to search an assigned room. They were allowed 3 minutes and once the time was up, the team leaders were asked what was in the room and Sherita's team WON! WTG Sherita's Team! Heres what they were asked...
*** MEMORY GAME ***
How many Strawberrys are there?
5 Sherita's Team
How many wine glasses are there?
8 Sherita's Team
How many compass are in there?
1 Beffy's Team
How many plates are there?
5 Sherita's Team
How many cherrys are there?
4 Beefy's Team
How many books are there?
9 Sherita's Team
How many unlit candles are there?
6 Sherita's Team
How many roses are there?
18 Sherita's Team
How many pictures are there?
5 Beefy's Team
How many chandeliers are there?
1 Sherita's Team
How many boats?
1 Beefy's Team
By this time, everyone was pretty toasted! I was really worried about our Pally's not making it back to Boralus safely so everyone offered each other rides and I insisted the Pally's weren't allowed to drive! Thankfully the Pally's made it home safely thanks to everyone! Once we all arrived in Boralus safely we opened gifts and rolled off the remaining mounts and toys! Lowest rollers won mounts and toys! We had two lucky winners who won 25k Gold! Honka had the lucky Pebble and Erianthe had the Left Shark! Grats to you both!!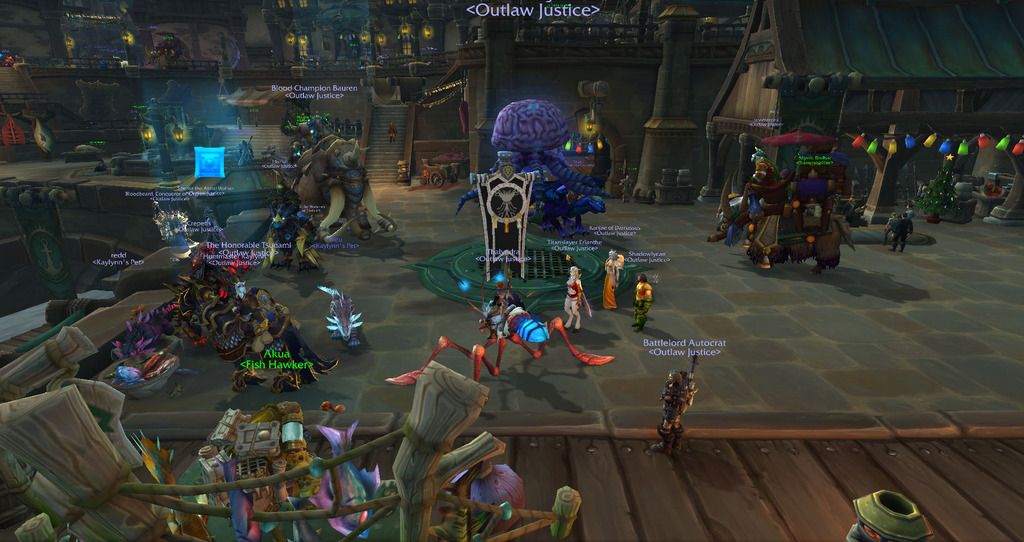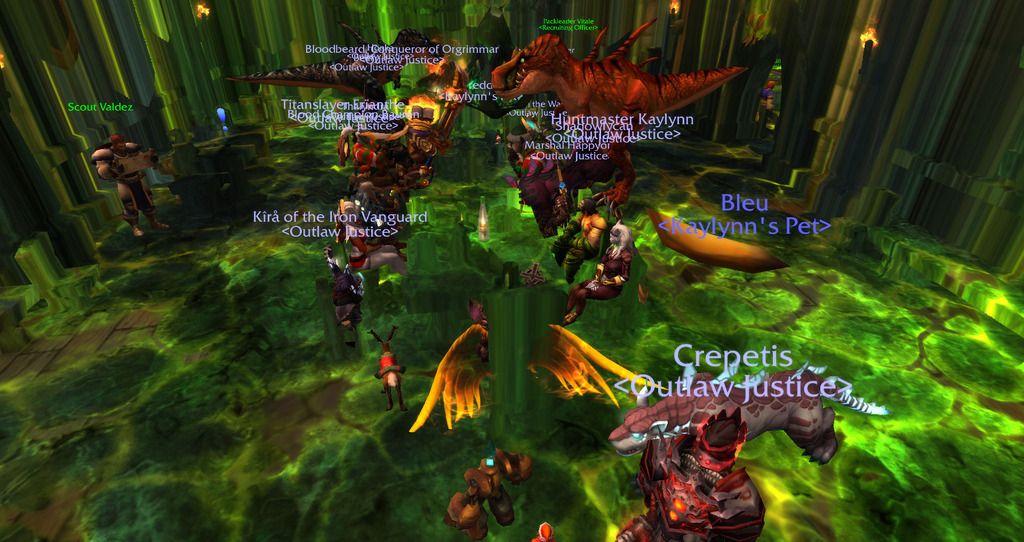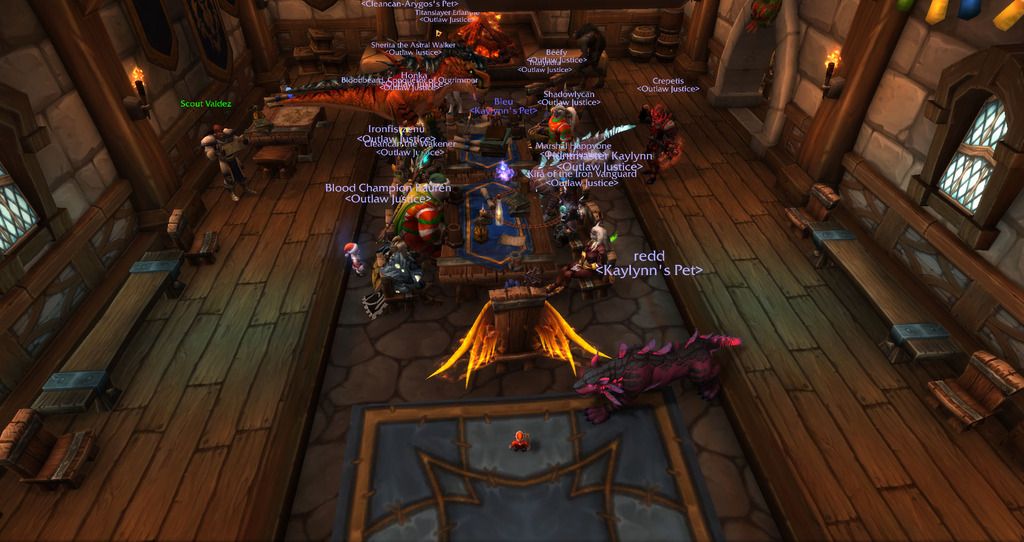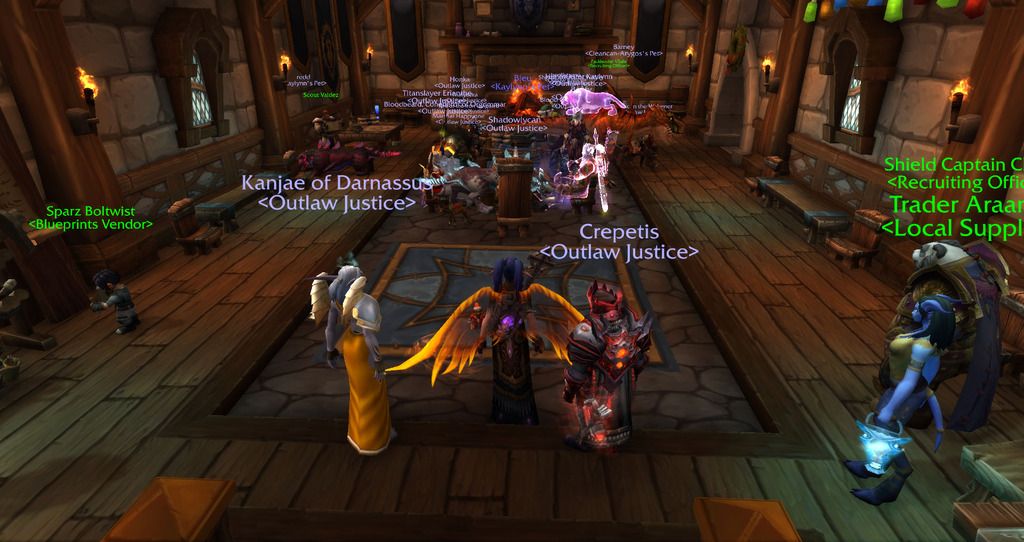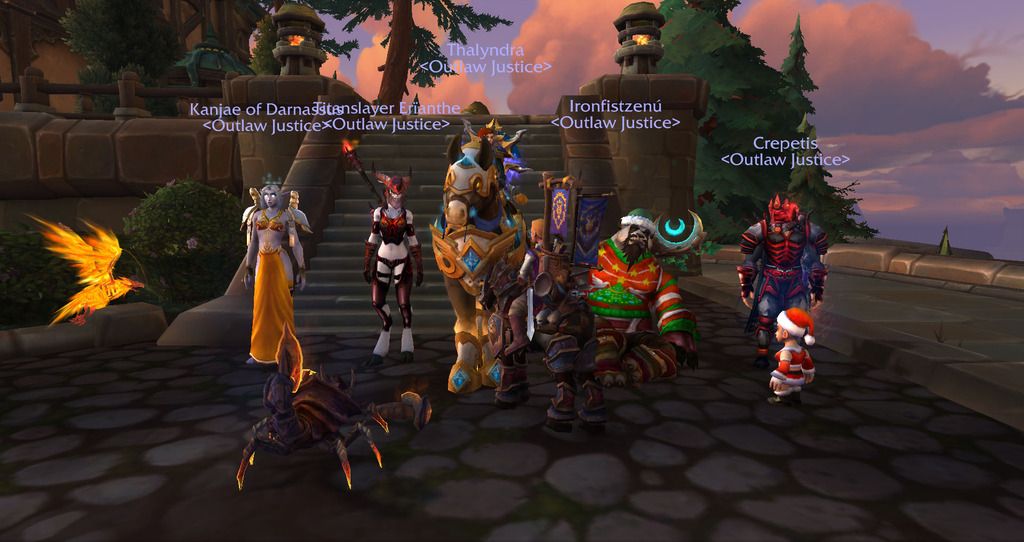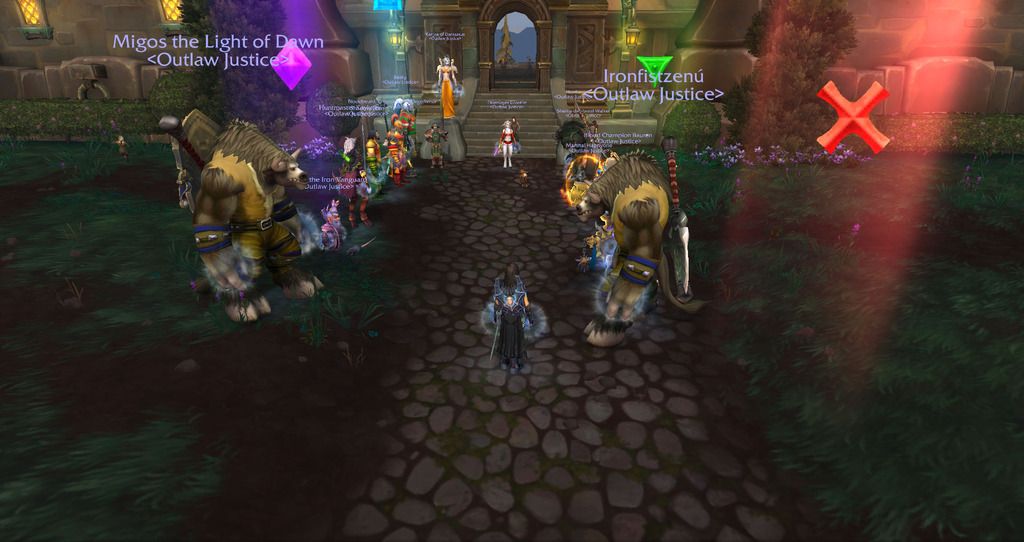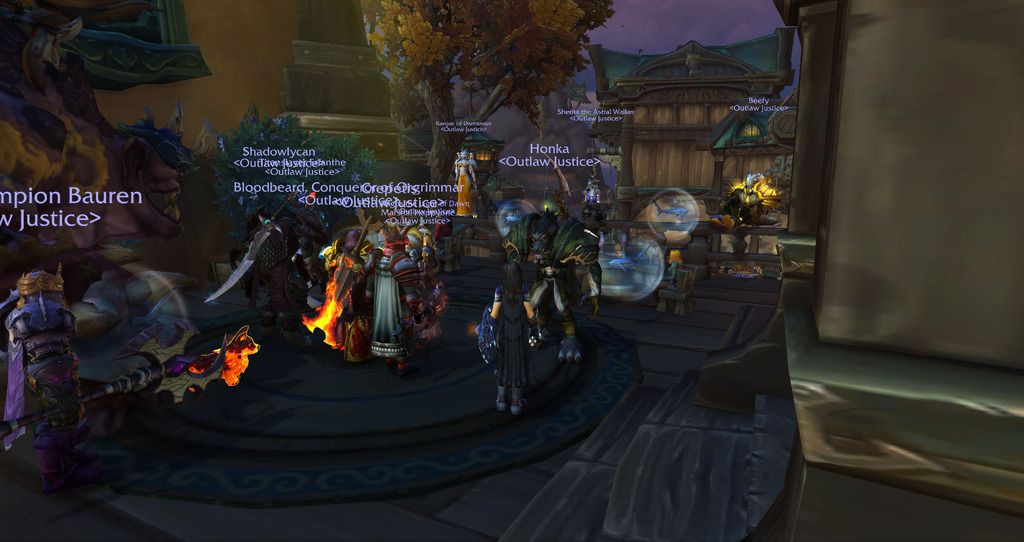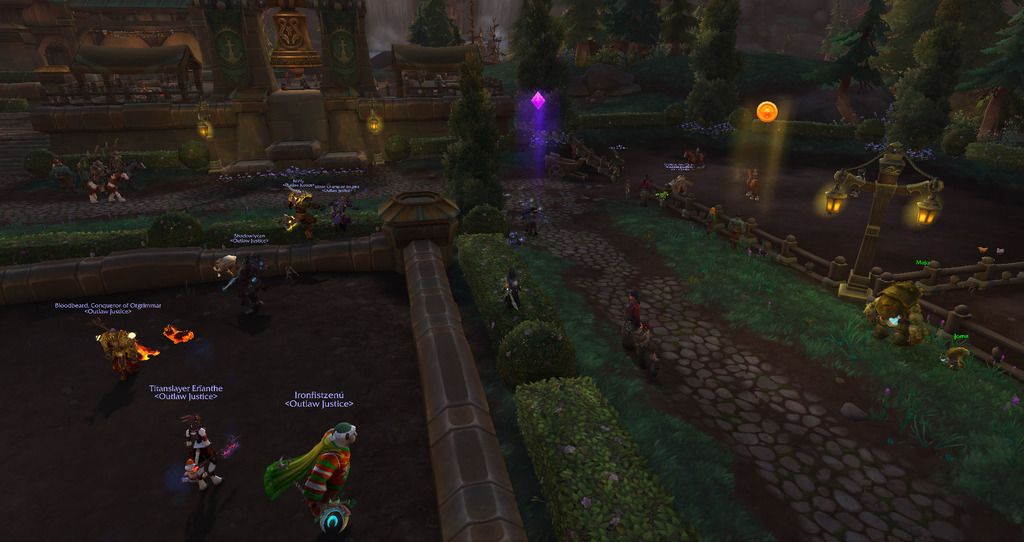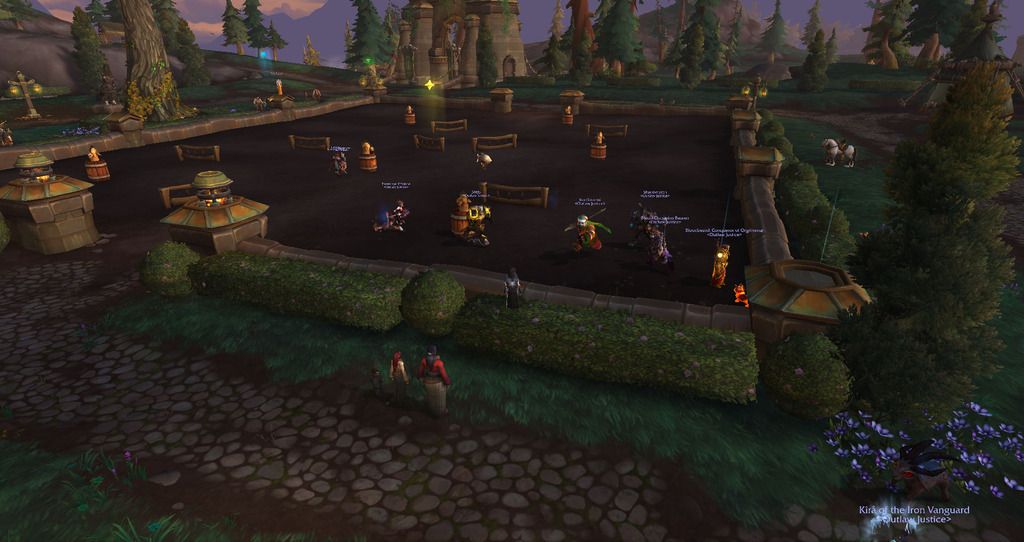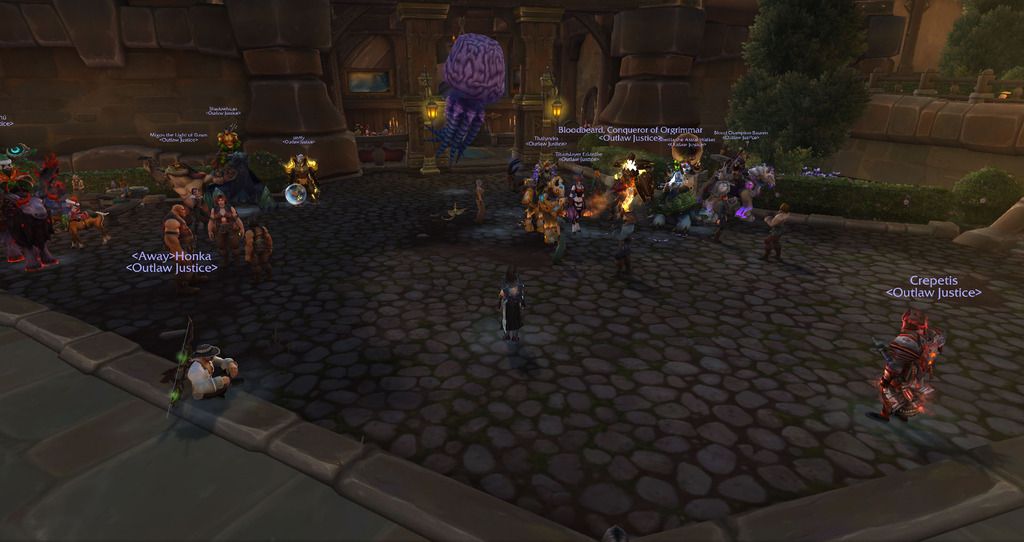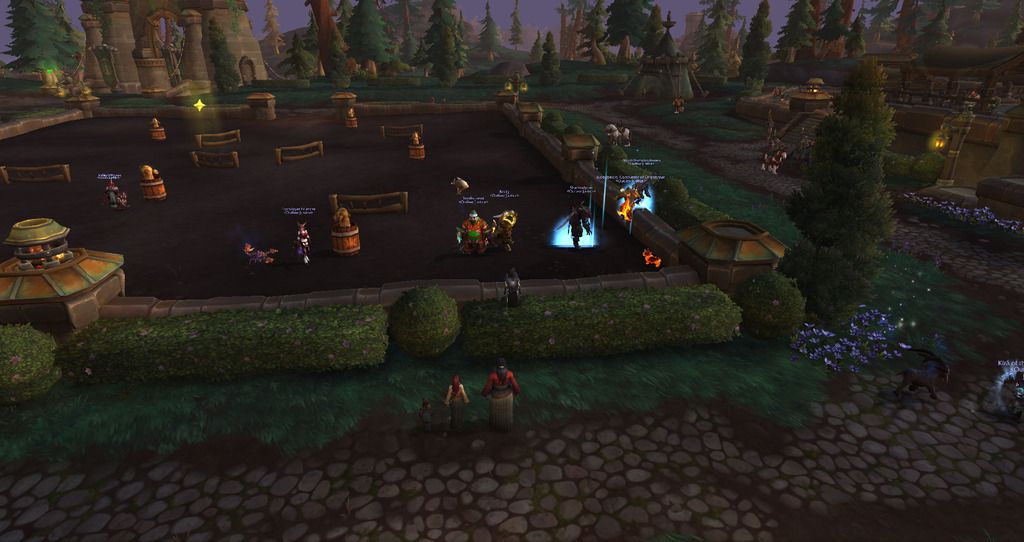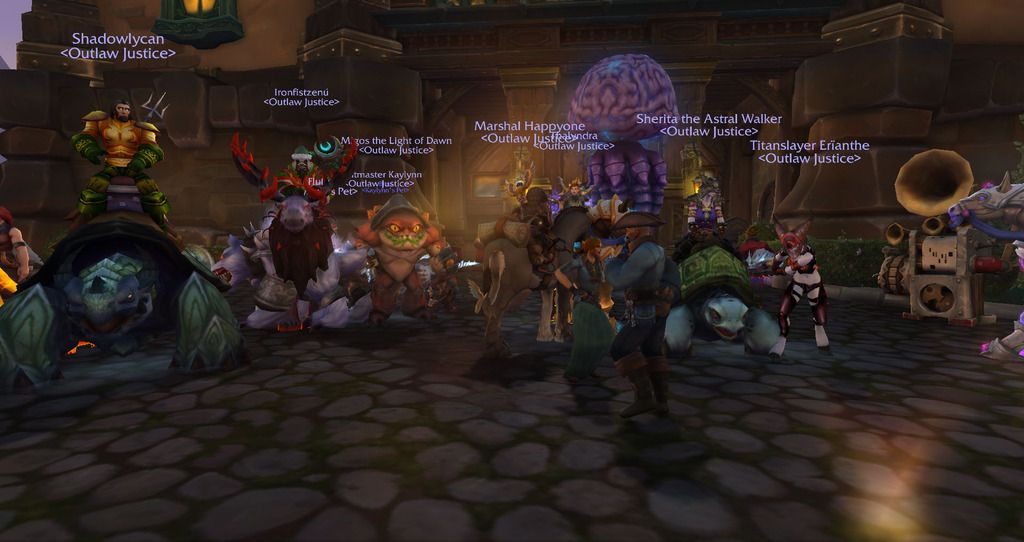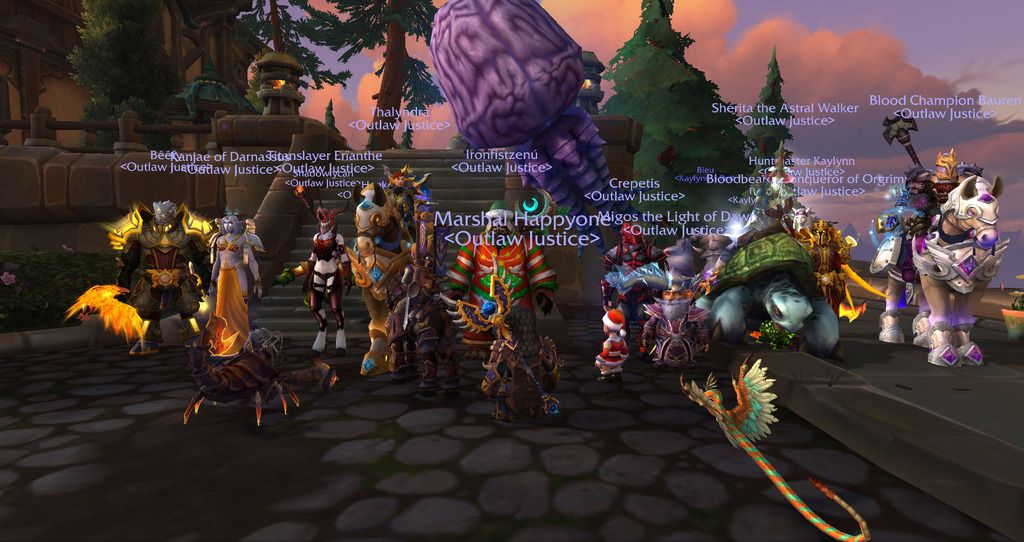 Special Thanks....
Sherita and Beefy
....Thank you so much for leading the groups!
Shadow
...Thank you so much for helping me with the 71 wrapped gifts that I could put in my bank but not the guild bank >.<
Crepetis
...Thank you so much for helping with some of the games and being a judge!
Kanjae
...Thank you so much for helping with the games and being a judge!
Nat
...Thank you so much for working on the scavenger hunt! Wished you could have attended!
Erianthe
...Thank you so much for doing the WOW Trivia and your donations!
Phantom
...I honestly don't think I can thank you enough for all the mounts you donated!! Your one in a million and from the bottom of my heart, I thank you!
Thank you all for attending the Christmas Party! It was really alot of fun!!! I wish you ALL
"A VERY MERRY CHRISTMAS"!
Keep it Safe this Holiday and make sure
"THE PALLY'S ARRIVE HOME SAFELY"!